This article belongs to Phineasnferb. Please ask him/her/them before editing the article. If you do so without asking, or if the owner(s) say(s) no, you will get a warning. If you continue, you will be blocked.

(July 23, 2013)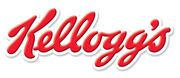 There were already different types of VeggieTales fruit snacks, including Meijer and Spartan Stores. Now, Kellogg's has their own brand of VeggieTales fruit snacks!
Larry - Green Apple
Bob - Cherry
Junior - Watermelon
Laura - Orange
Madame Blueberry - Blue Raspberry
Pa Grape - Grape
Petunia - Strawberry
Mr. Lunt - Lemon
The back of the box
Edit
The back of the boxes were a maze to help the veggies reach Bumblyburg. The difficulty wasn't too hard, but was also not that easy.